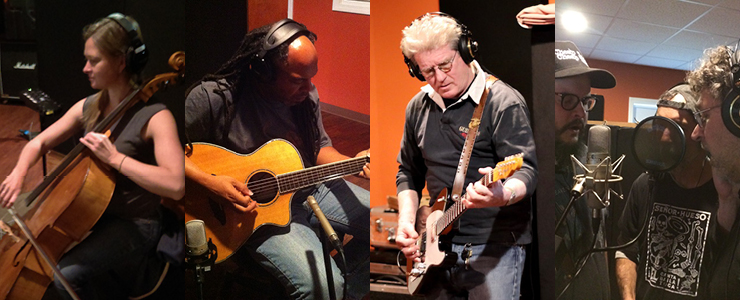 Hi, I'm Rowan Bishop, and this is my recording studio, Garage Mahal Recording.
My purpose here at Garage Mahal is to hone and document what you do, and to turn your music into a great record for everyone to enjoy. I'm hear to listen, not just to your music but to you, what you feel your music needs and what you need from me. And then we go to work.
Garage Mahal Recording is patterned after great recording studios of old, like Sun Studios in Memphis, Fame Recording in Muscle Shoals, Reciprocal Recording in Seattle and Coyote Studios in Brooklyn. Like all of these classic recording studios, Garage Mahal creates impactful recordings.