Project: Anticodon Records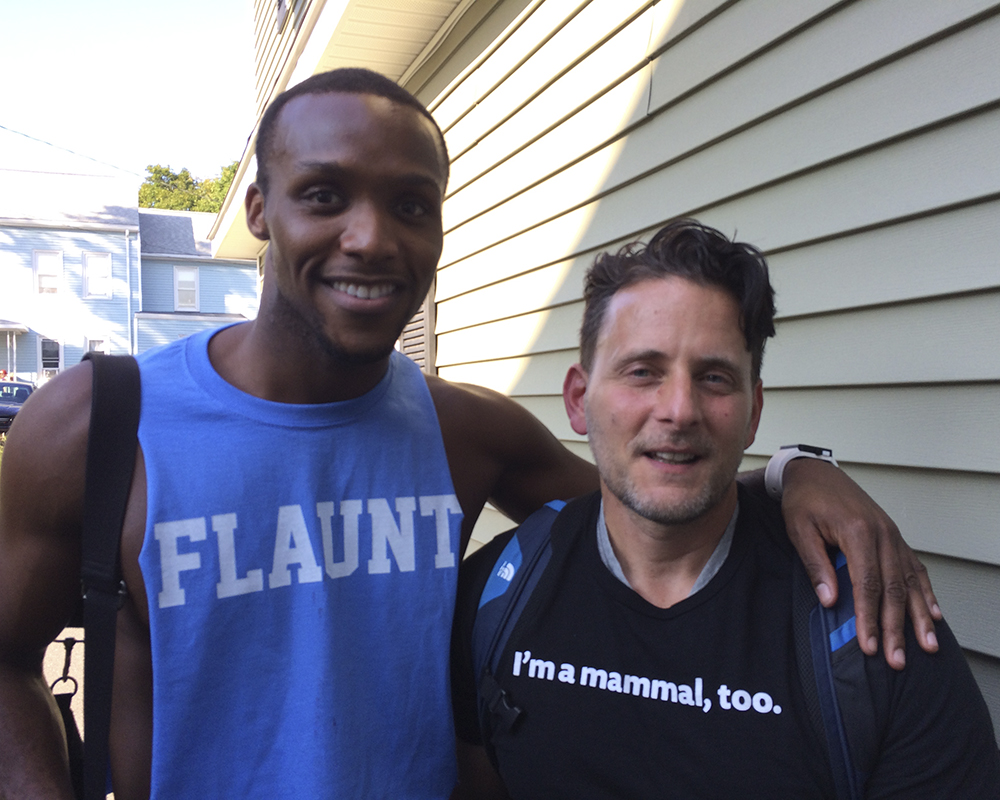 I was recently contacted by Joseph, a songwriter/producer with Anticodon Records about recording some vocals for his new project. Apparently Joseph had literally just met a vocalist named Valton Jackson who was only in town for a few days and they needed to get into the studio fast. Since I was just recording vocals for one day, no other tracking or mixing, it was fairly easy to fit them in the schedule.
Joseph sent me backing tracks ahead of time, and upon preview they were solidly structured songs of different styles, some dance-club type songs and a ballad. When the session rolled around and the guys arrived, I learned that Valton is actually a musical theater performer and was on the road in a production of Nice Work If You Can Get It starring Sally Struthers of All In The Family fame. The production was almost at its end so time was tight. Valton had to lay down vocals before returning to his home base of Brooklyn NY.
First up was the ballad. Valton possesses a smooth tenor range and put a lot of emotion into the track. After a few takes and alternate vocal parts, we were done with that tune – easy peasy. The next track, one of the dance-club numbers, went down in a similar fashion. Then Joseph and Valton threw me a curve – they had not written the lyrics for the next song, and planned to spend an hour or so writing right there in the studio! My mind flashed back to the days before my time of artists writing entire albums on the clock. These things never happen anymore. But the work had to get done, and they got to it. After tending to a few maintenance issues, I sat down and listened as they brainstormed on the lyrics. I personally have never collaborated with anyone in terms of lyric writing, so it was pretty interesting listening to them try out different phrases and fill in gaps in the storyline, as the "message" of the song had been thought out beforehand.
The last vocal track was wrapped up right at the end of the session, and on their way out the door, Joseph asked if they could return in a few days to lay down vocals for more songs. Again, it was just recording vocals, not a major time commitment, so fitting them into the schedule was again possible. The next session went down pretty much as the first – laying down two songs, then an hour or so of writing before recording the last song. In the end, they had vocals for six songs recorded.
Overall a very enjoyable session. Joseph and Valton were easy to work with, and better yet, I got an opportunity to observe a creative process that I do not have much exposure to. I like it when that happens – when people are free to create in whatever way suits them best, which is one of the overall credos of Garage Mahal Recording Studio, to let the creatives create. If you want a similar experience, call us now to book a a session.