Going Analog With Midas!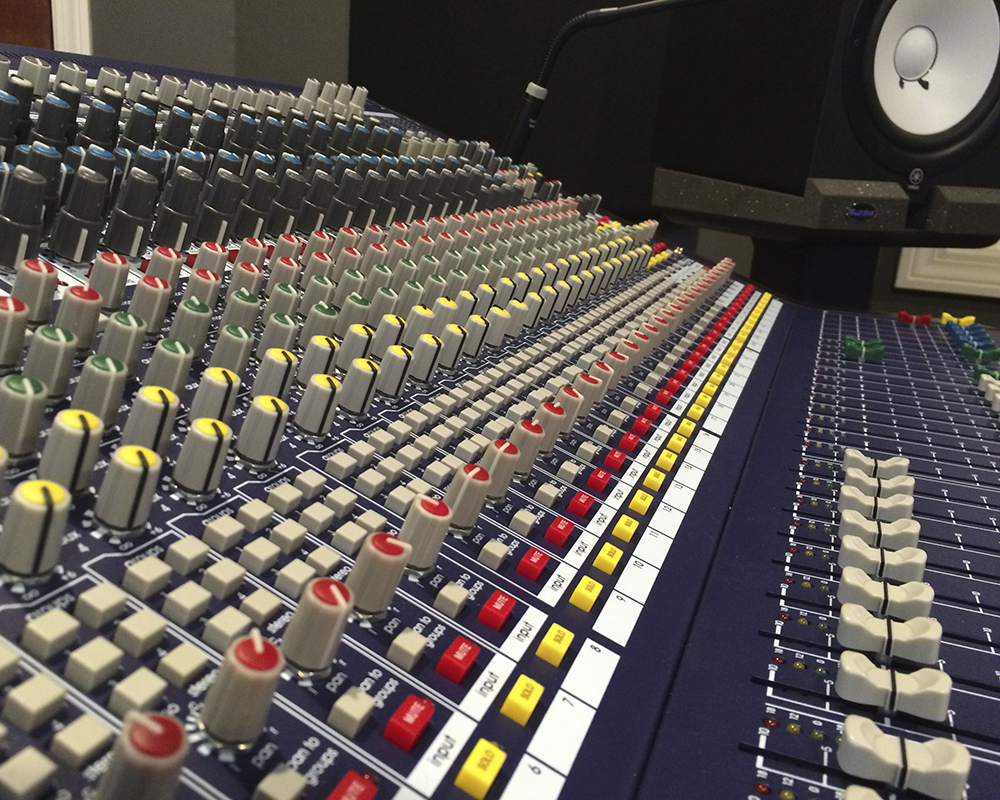 Garage Mahal Recording Studio in Westbrook, Maine is pleased to announce the acquisition and installation of our new Midas Venice 32-channel analog mixing console! Midas is one of the top producers of sound reinforcement consoles in the world, and the Venice model is geared towards both the studio and live sound. We're pleased as punch with it.
Want that old school, analog sound? look no further. We can supply up to 32 channels of top rate Midas preamps, EQ, and analog summing. The board has smooth highs and fat, clear low mids and lows. Since DAWS are still in the picture (tape now costs over $300 per 15-minute reel), recording and mixing through a good analog console is the best way to smooth out the harshness of digital and set your recording project apart from the pack.
With the addition of the Midas, Garage Mahal Recording Studio now boasts one of only two analog mixing consoles in the Portland area, and one of a handful in the entire state of Maine. Contact us now to book your next session and you'll see and hear why analog mixing consoles like the Midas Venice are still the first choice with professional recording studios worldwide. Contact us today to book a session and bring that old school, analog vibe to your next recording.